Description
Solve your multiple skin issues with one multipurpose handset! Achieve Smoother and Youthful-Looking Skin!
The texture of our skin changes with age. Wrinkles can start to develop, and skin may gradually lose its softness, causing the skin surface to look more mature than it is.

Experience GlazySkin™ Micro-current Handset, a portable device that uses advanced technologies to help lift and reform the appearance of your skin.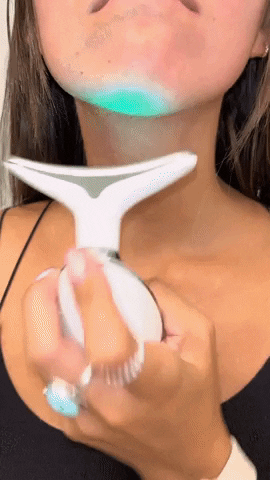 Non-invasive and Inexpensive facelifting solution at your home
The Handset helps tighten your skin with its large massage head. It sculpts, tightens, and lifts your cheeks, jawline, and necklines. It also slims the neck and chin area with vibrations.
Perfect option against expensive skincare products and procedures. Completely Painless & Non-toxic.
Double chin, fine lines, wrinkles, blackheads, and dark eye spots..
With its Micro-current and massage modes, The Handset reduces the appearance of fine lines and wrinkles on your face, forehead, cheek area, jawline and above your lips.

Reduces the look of puffy eyes, dark spots, toned eyelids and wrinkles around the eye area.
Cleansing your skin to prevent acne, blackheads & small bumps.
Tightens saggy skin with Microcurrent Therapy
The handset uses low-energy waves to heat the deep layer of your skin called the dermis. This heat stimulates collagen production to help improve wrinkles and sagging skin signs. It emits infrared lights (causing heat) in different wavelengths/spectrums, which have different skincare benefits.  
It gives you a lifted, smooth look as it absorbs the nutrients of the moisturizer into your skin for a glazy look. You can also use it with any cream, serum, or toner.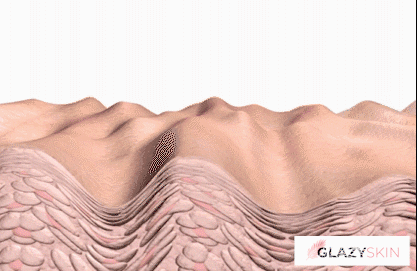 Safety Precaution!
GlazySkin™ Micro-current Handset is not suitable for those who have facial plastic surgery, subcutaneous metal implantation, or during pregnancy.
Please clean the massage head with paper towels. Do not wash with water or have device contact with metal objects.
Please do not operate or store it in a humid environment, such as a bathroom, to avoid a short circuit.
Only for use on the face and neck areas. It is not recommended for use every day or on sensitive skin.
Payment & Security
Your payment information is processed securely. We do not store credit card details nor have access to your credit card information.